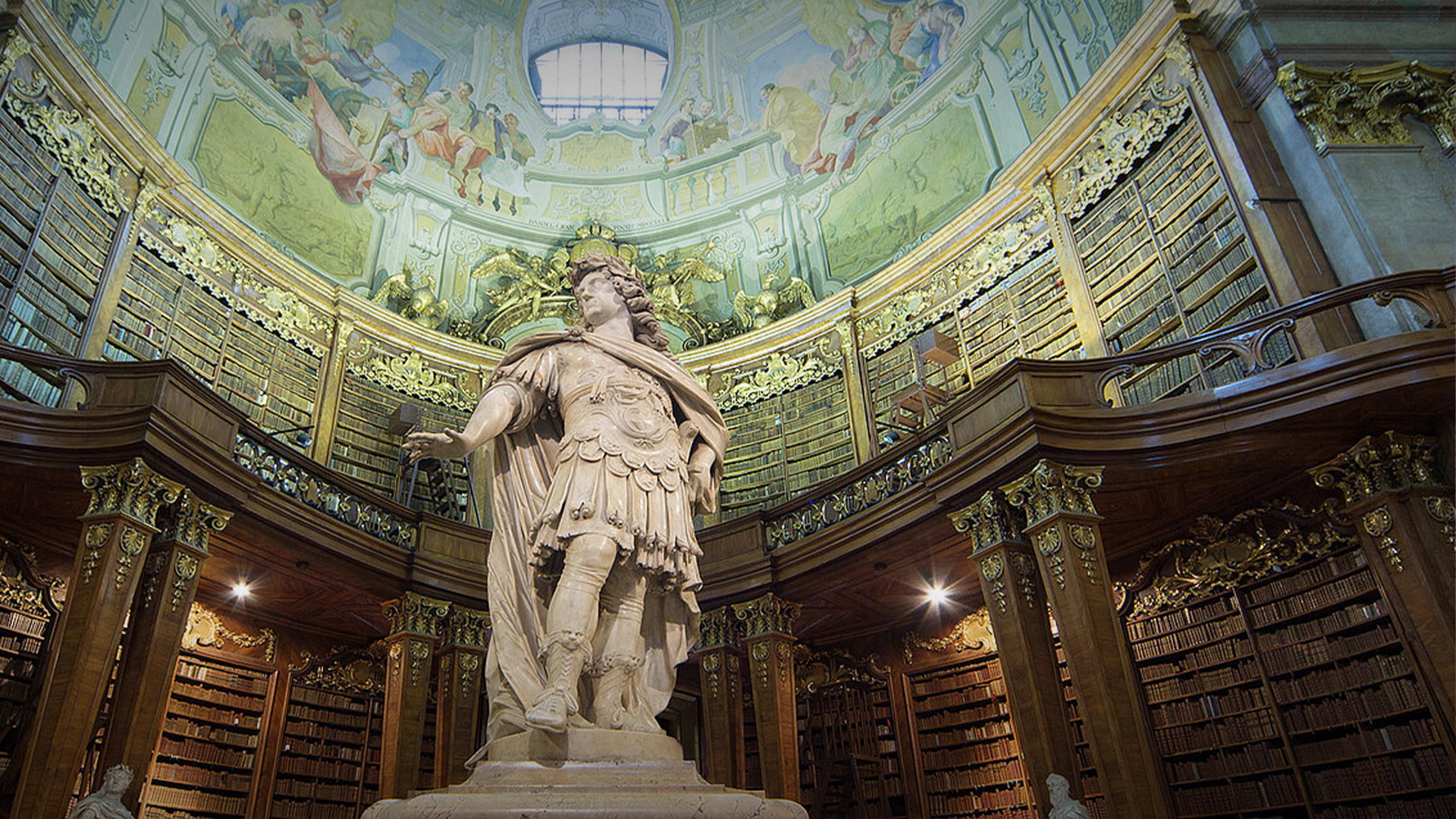 A new digital beginning
Austrian National Library
Scroll Down
Website relaunch for optimal user experience
The central scientific library of the Republic of Austria acts as a bridge between the heritage of the past and the demands of the modern information society. It is the largest library in the country, has renowned collections and its holdings comprise around 11.7 million objects.
The task was to harmonize the digital visit of the diverse and numerous services and information services of the Austrian National Library and its museums with the current requirements of the user experience.
The central challenge of the project was to organize and prepare the amount of information in such a way that the very different target groups – from students to tourists to researchers – can find their way intuitively.

Alexander Reiberger.
Managing Director, Concept

Barbara Pöcksteiner.
Project Management, Concept, Social Media

Alexandra Haid.
Project Management, Concept, UX-Design

Daniel Aichinger-Mühlbacher.
Managing Director FONDA Labs, Programming

Tina Gebhardt.
Project Management, UX-Design

Jason Lievesley.
Branding, Corporate Design, UX-/UI-Design

Thomas Trenz.
Lead TYPO3, Programming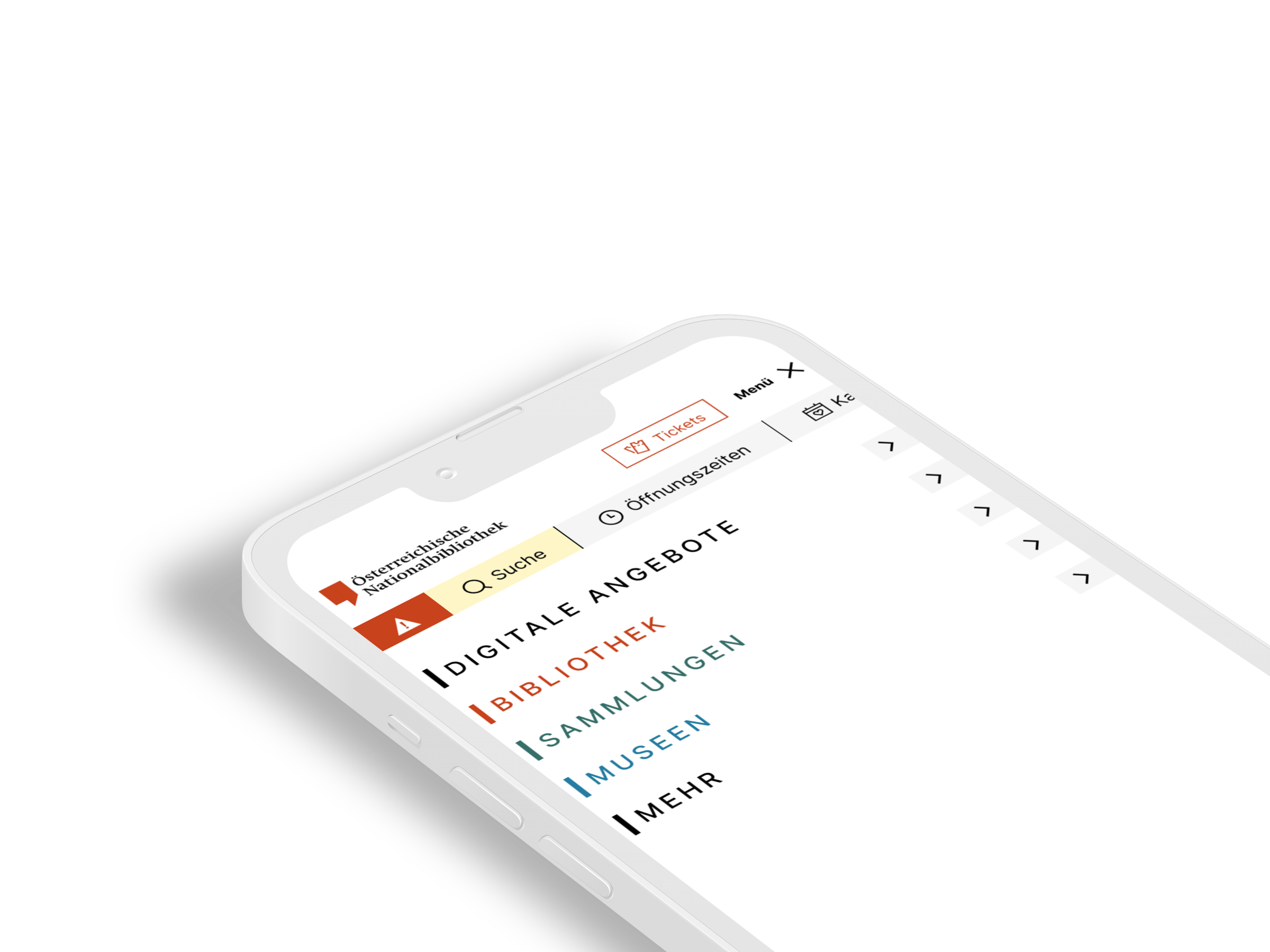 Overview and diversity
Digital offerings, library, collections and museums – the extensive and diverse range of the Austrian National Library has been clearly structured and made accessible.
approx. 11.7 million
Objects
approx. 6 million
Website visitors per year
From user research to technical maintenance
We supported the Austrian National Library team in the following areas:
User research in the form of focus groups with representatives of the various target groups (researchers, students, library visitors, users of the digital services, etc.).
Strategic redesign of the online portal with regard to target group orientation and information architecture
UX-Design and prototyping of the entire portal and all functions
Development of a new digital brand identity and UI-Design
Technical implementation based on TYPO3
Editorial support
Technical maintenance from launch
Five museums - one website
Five of the six museums of the Austrian National Library are integrated into the new website in terms of navigation, design and technology, but at the same time each has the character of an independent website. The House of Austrian History has a completely independent website.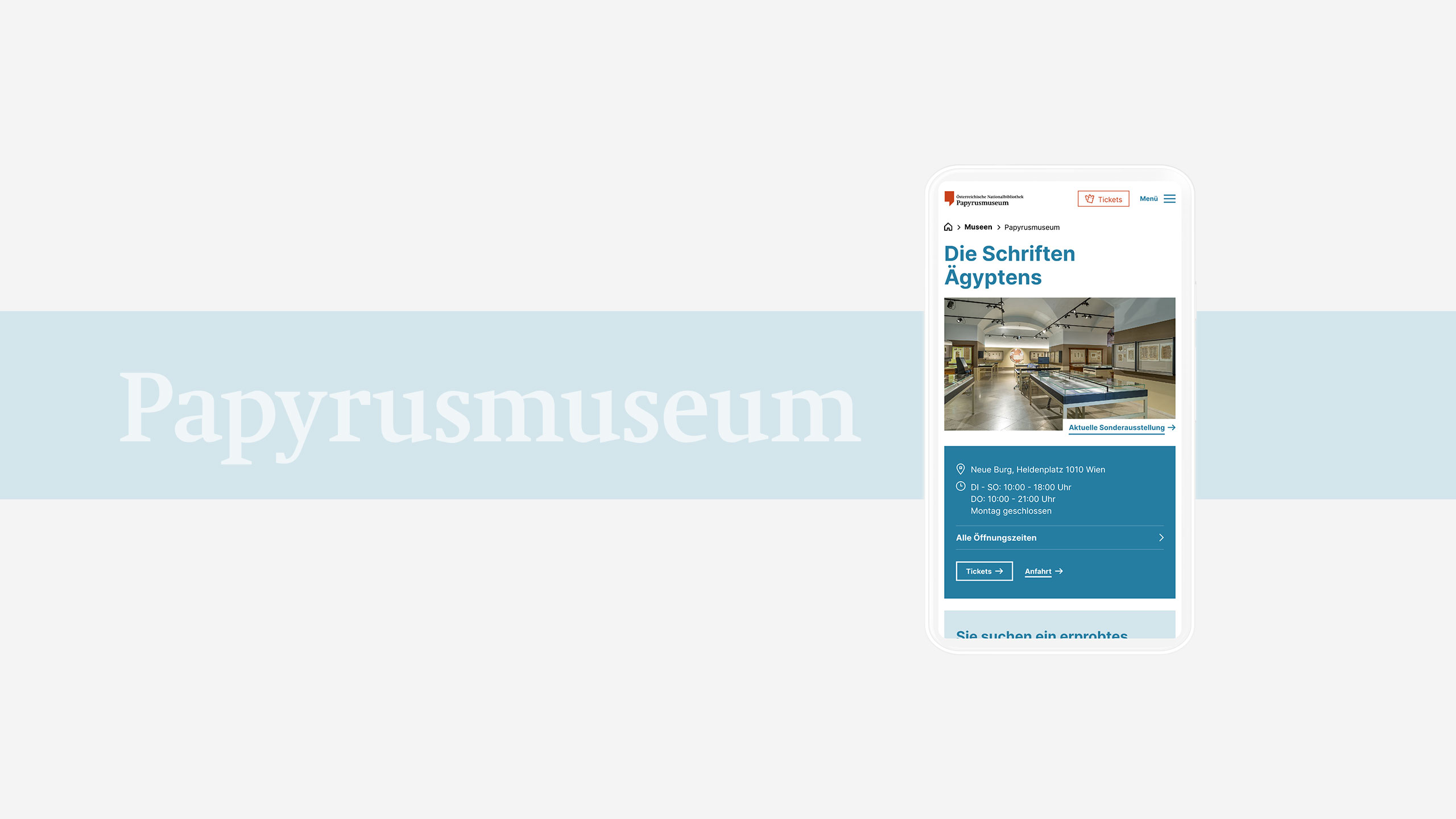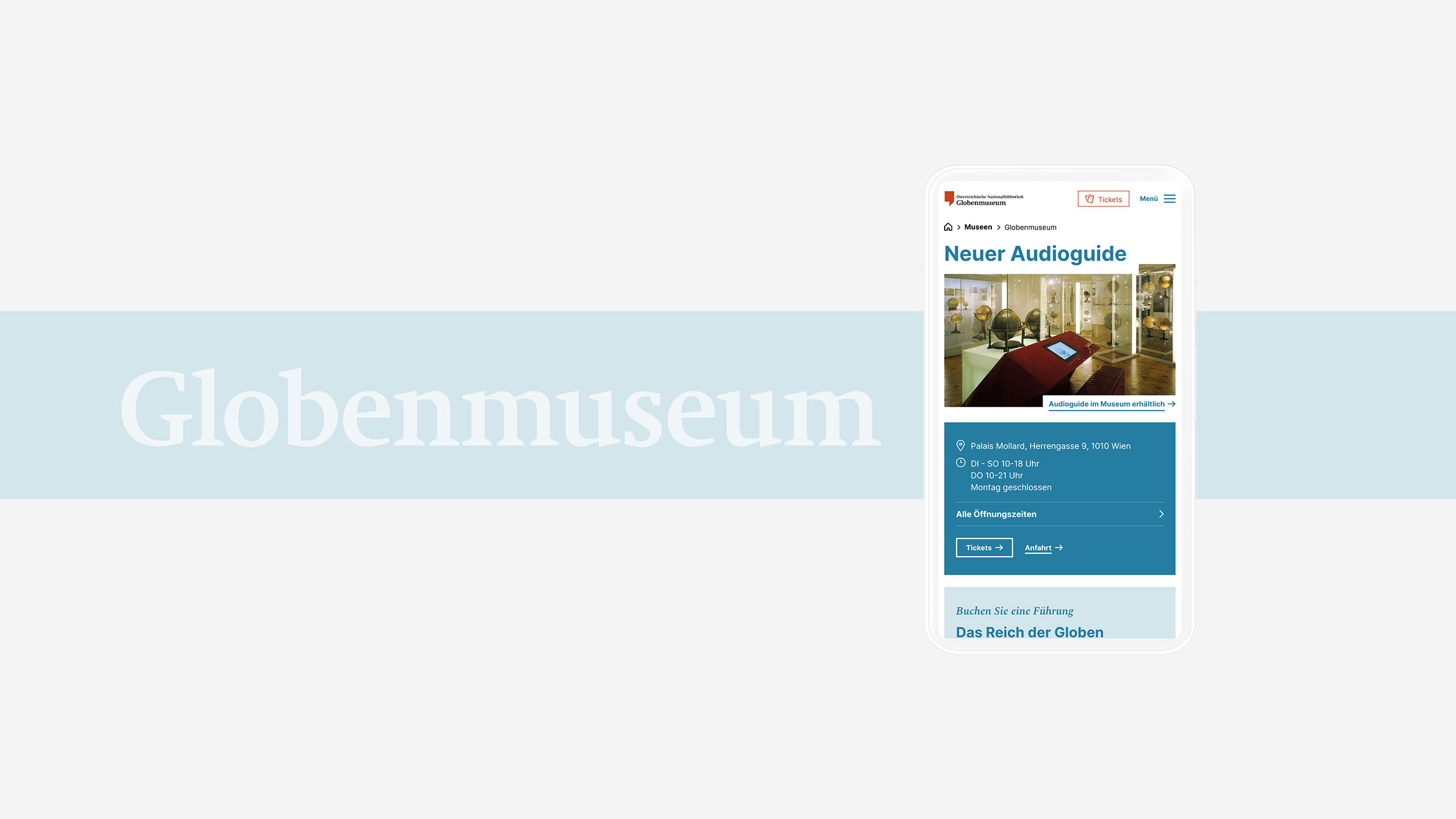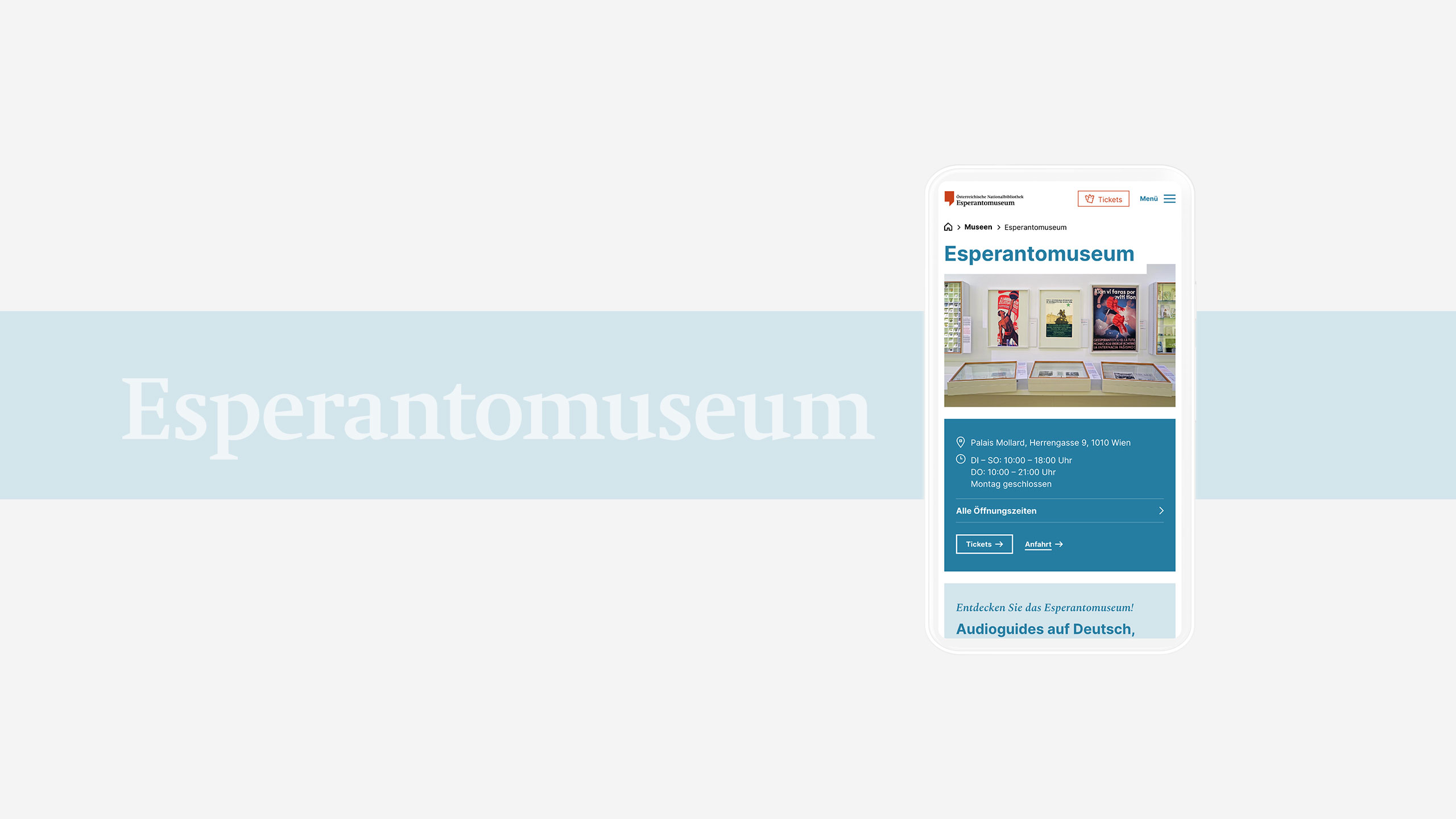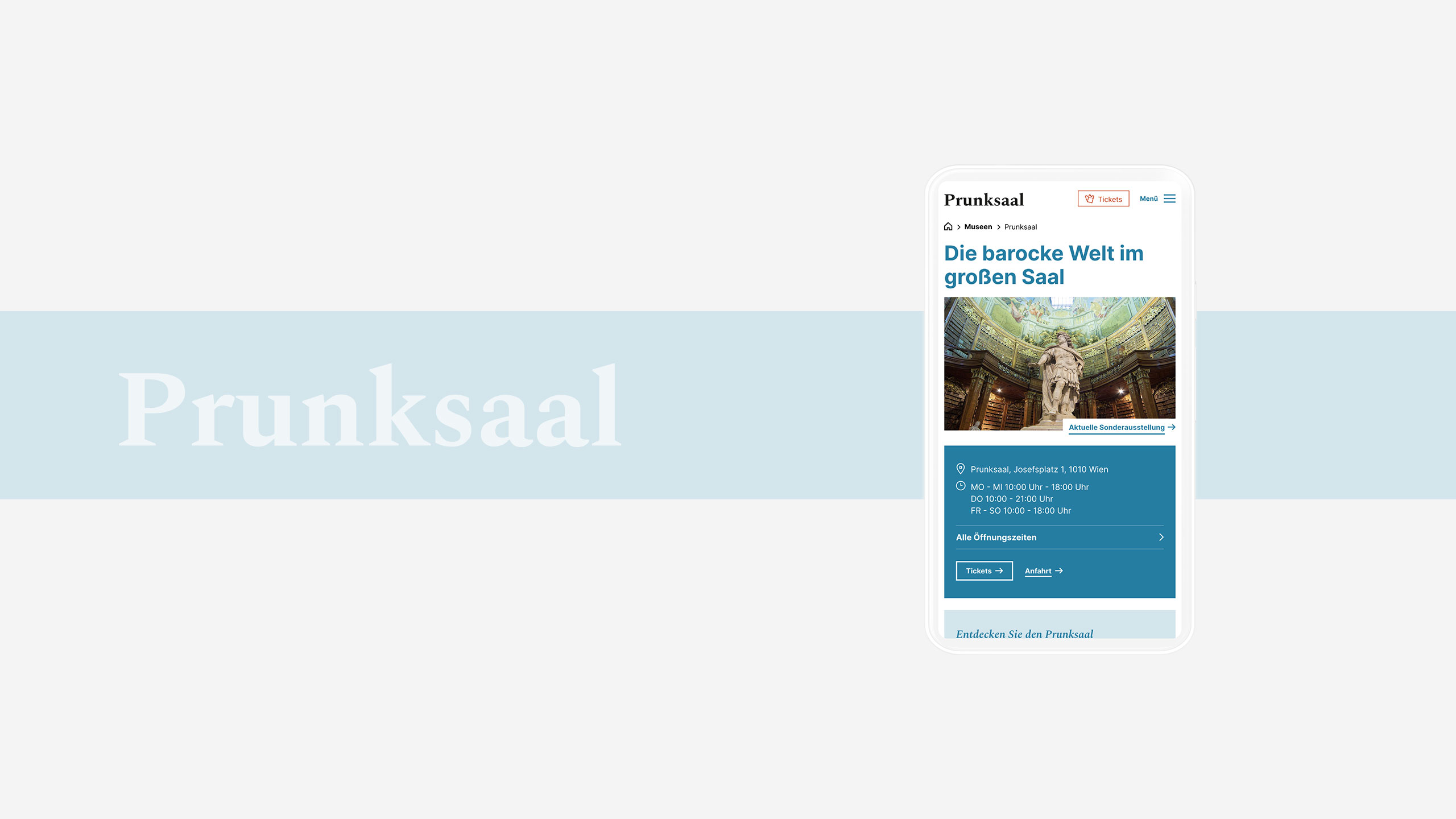 Strong branding, high usability, numerous features
The new website was developed after careful user research in close cooperation with the team at the Austrian National Library. The focus was on the following features and functions:
Optimal user experience for all target groups on all relevant devices
Strong branding that does justice to the importance of the National Library for Austria
Clear, uncluttered navigation
Modern, relevant search results
Consistent, joint presentation of all institutions of the National Library, while at the same time ensuring sufficient independence and autonomy of the individual institutions (especially the museums)
Strong presentation of current exhibitions and events
Accessibility, WCAG 2.0 AA
DSGVO conformity
Short loading times, high performance
Modern, editor-friendly CMS