Construction of a website family
BUWOG Group
Scroll Down
New BUWOG websites with focus on UX-oriented real estate search and SEO
As a stock market-oriented property developer with a portfolio of 51,000 apartments in Austria and Germany, the BUWOG Group is a major full-service provider on the residential real estate market.

Alexander Reiberger.
Managing Director, Concept

Sina Benjamin Jonas.
UX- & UI-Design

Daniel Aichinger-Mühlbacher.
Managing Director FONDA Labs, Programming

Jason Lievesley.
Branding, Corporate Design, UX-/UI-Design

Gerwin Gfrerer.
SEO/SEA, Online-Marketing
Find the perfect property
The relaunch of the website family focused on a powerful real estate search that is easy to use on all devices.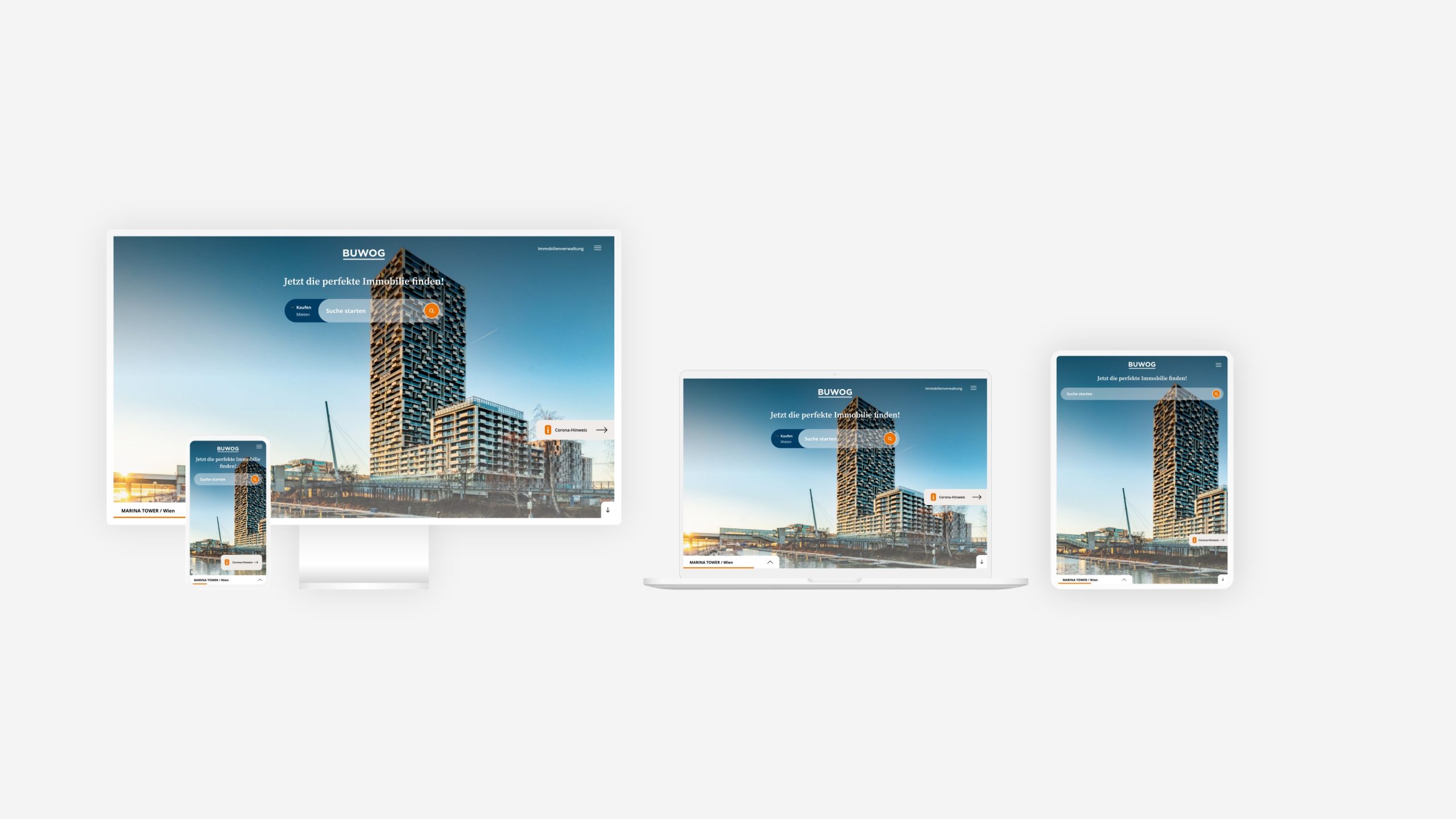 Search start
Users are met directly in the viewport with the possibility to search for properties.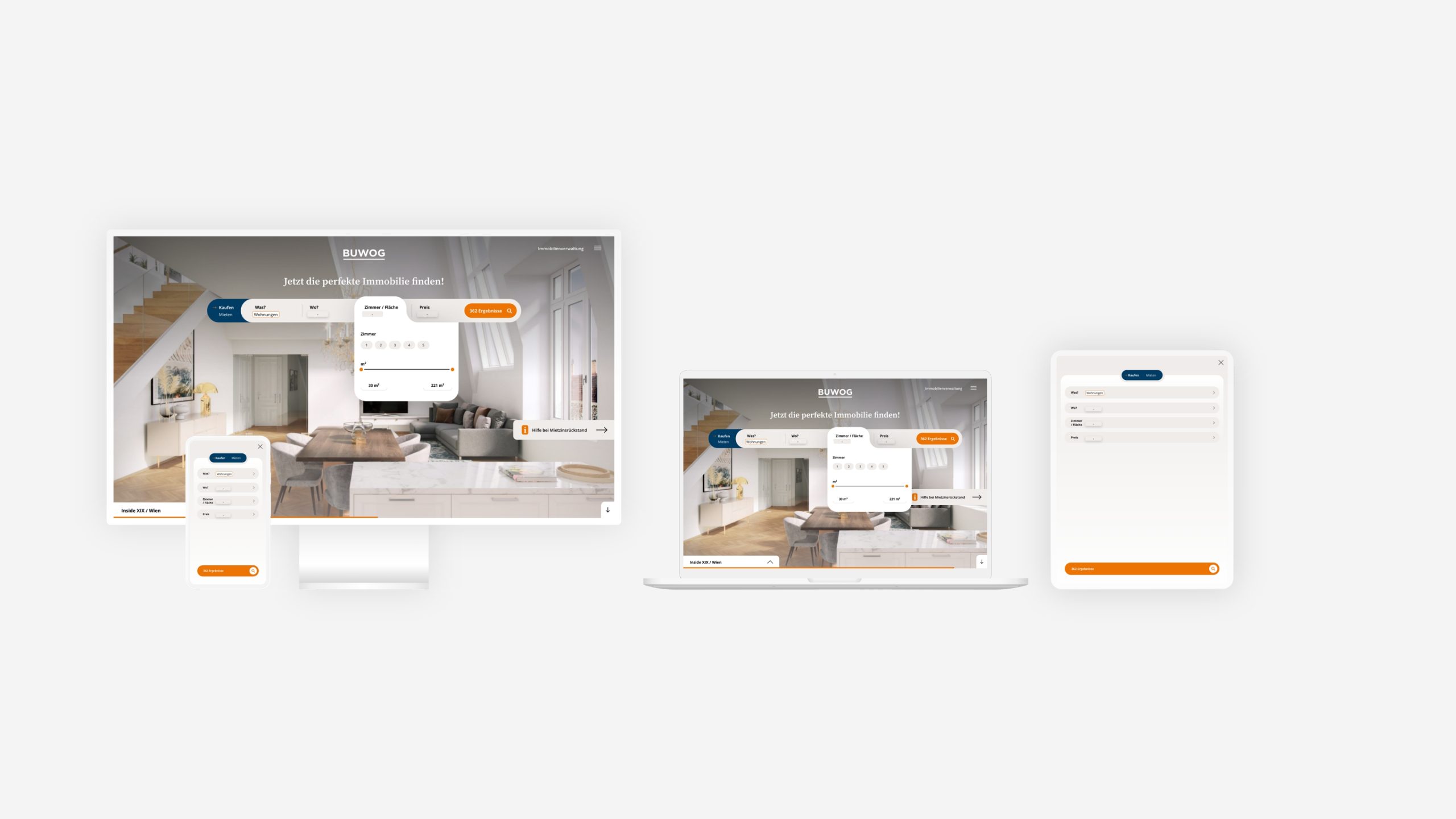 Filter options
Primarily, the most important filters are offered to display directly relevant results.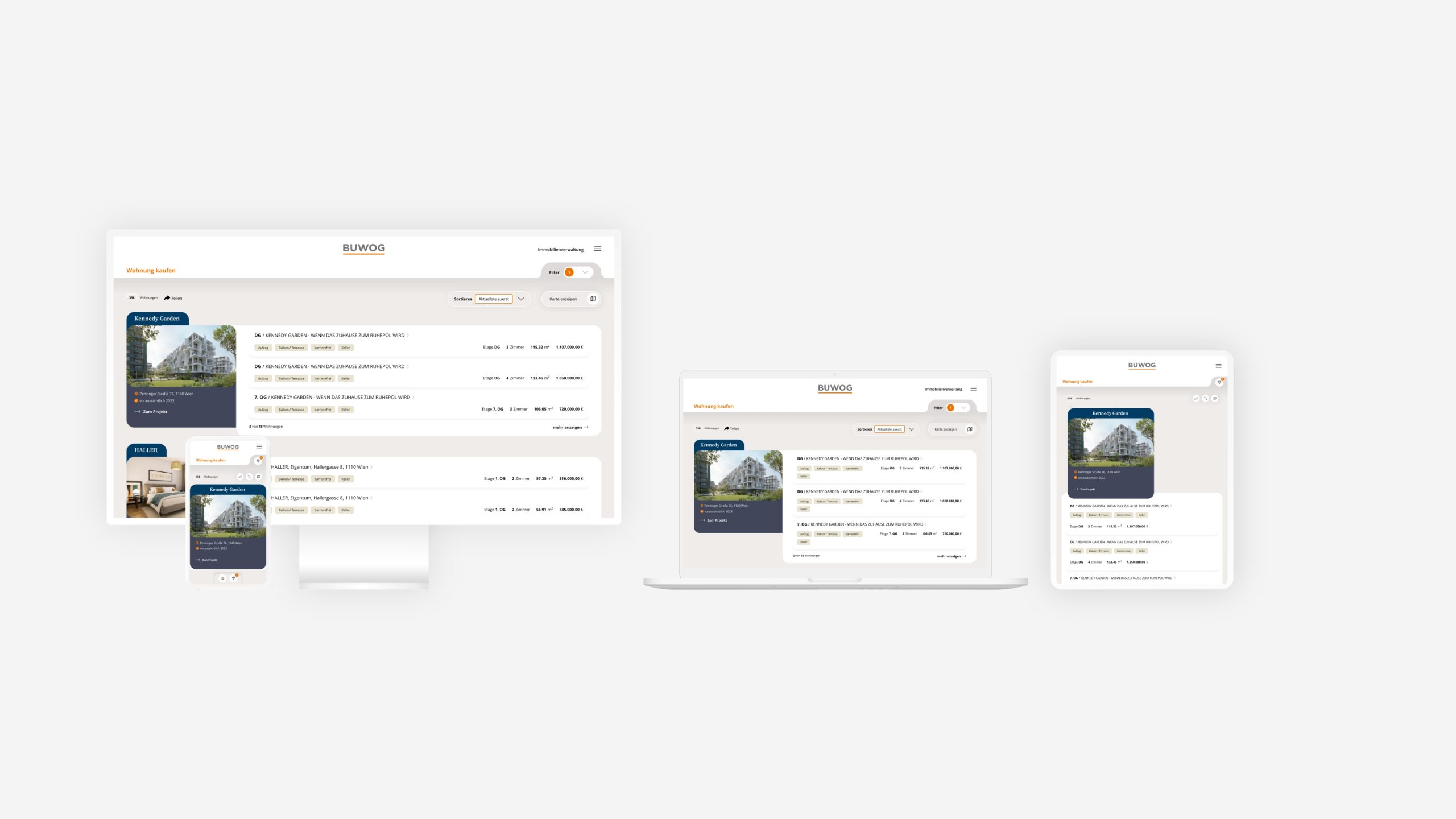 Real Estate List
The overview of all relevant projects.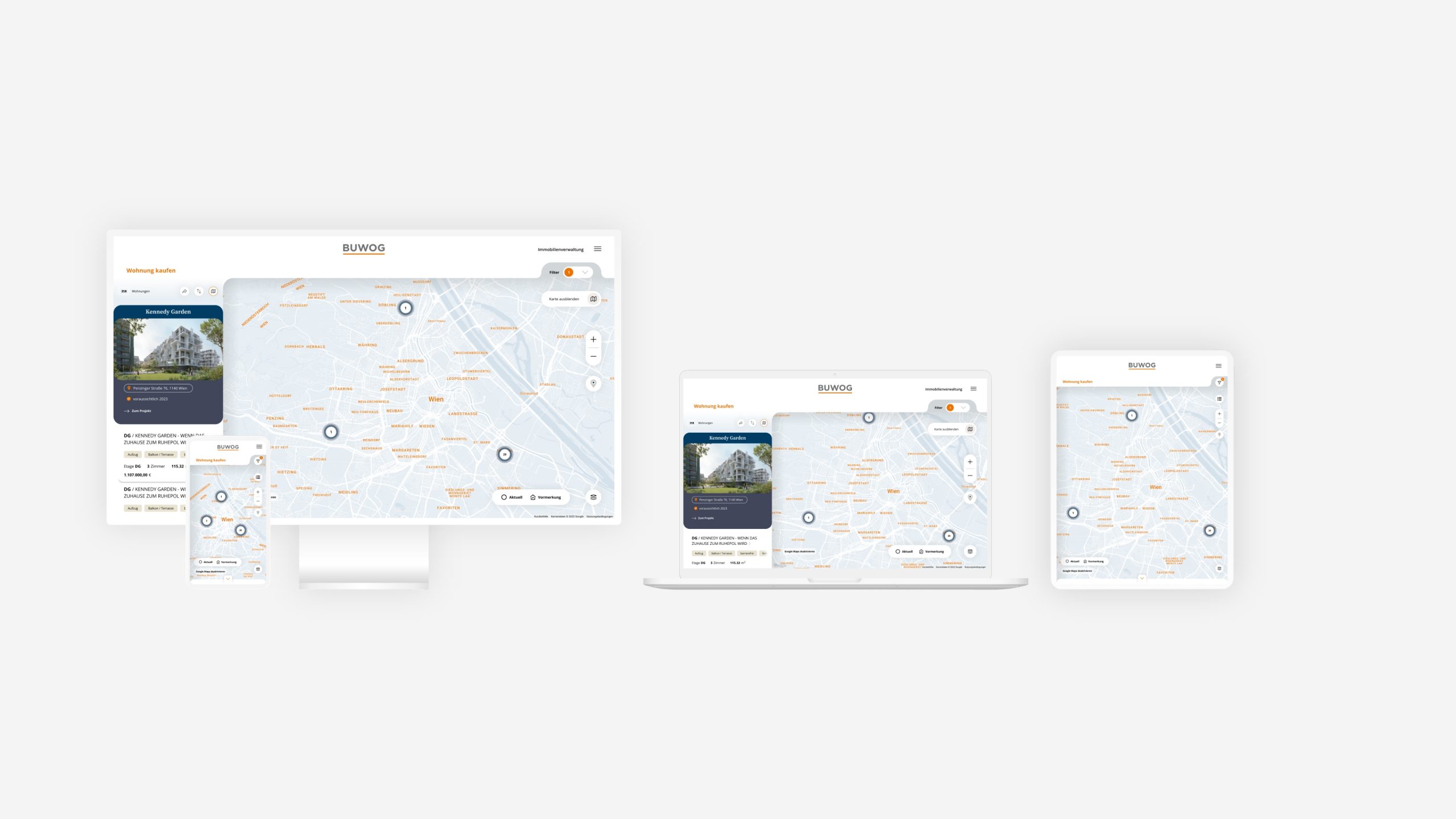 Interactive map
The real estate overview is also available as a map view.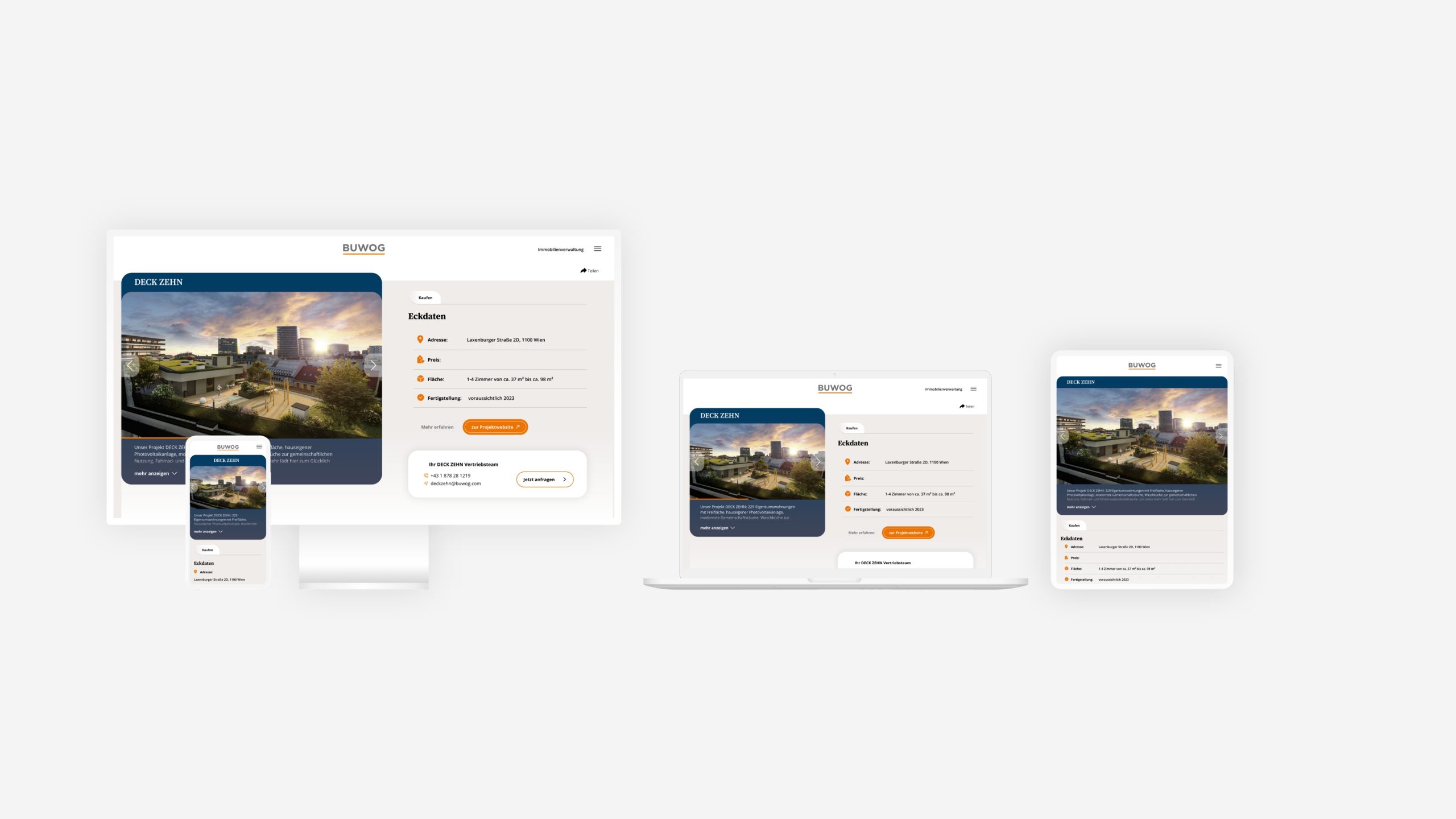 Project info
In the detailed view of the project you will find key data, more photos, a detailed description of the location and the possibility to make an inquiry.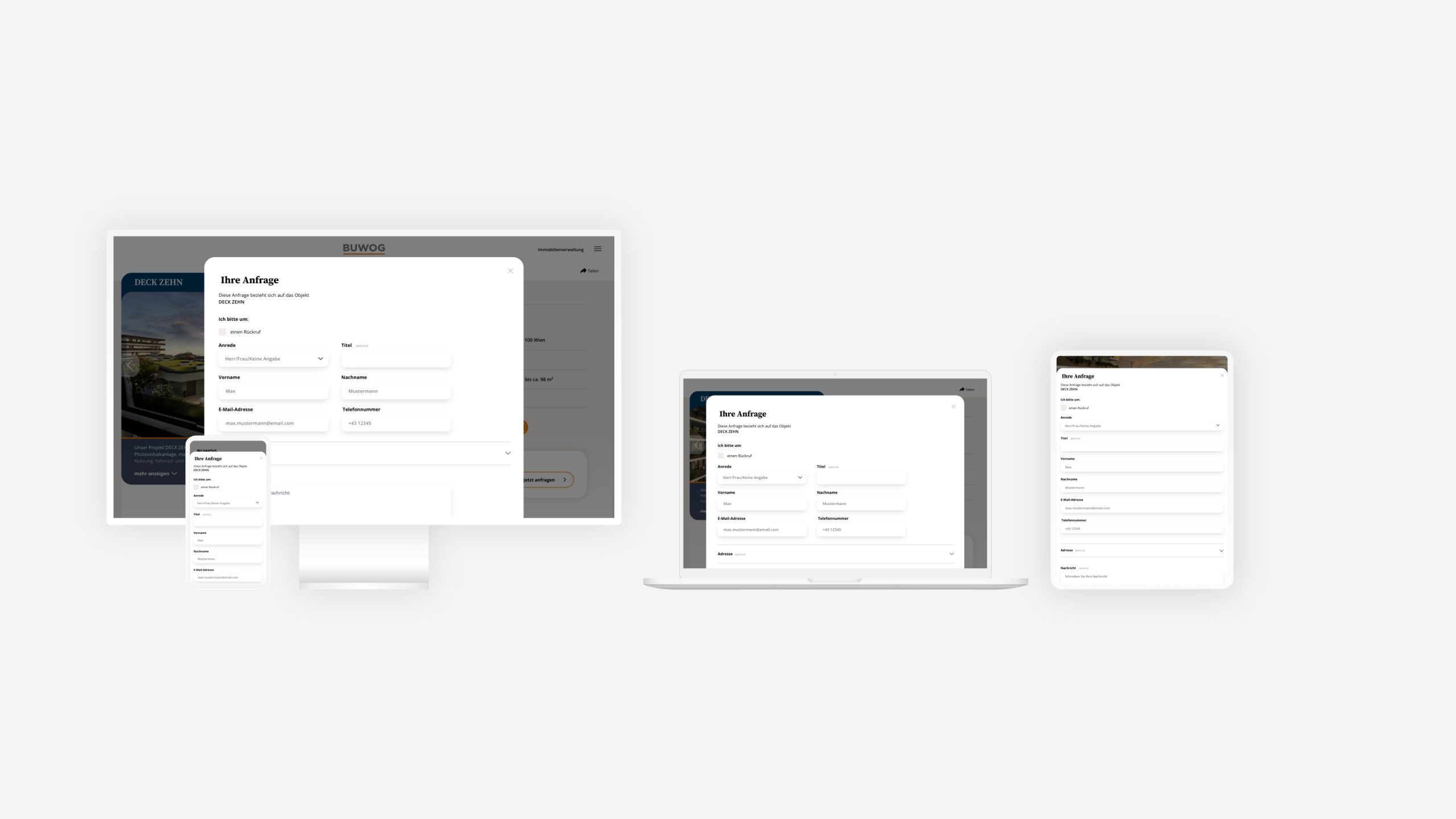 Last Step: Request
Just fill in the data using the form and send the real estate inquiry!
4
Websites in Germany and Austria
>1.000
Real estate objects for rent or purchase
>10
On-site and remote workshops
ca. 40
Projec team members
One UX/UI kit, four websites
The Group's main websites buwog.com, buwog.at, buwog.de und buwog-immobilientreuhand.de reflect the various business areas of the real estate group. All four were relaunched as part of the project, with us responsible for strategic concept, UX design, UI design, SEO concept and front-end development.
The focus of the project was a user:inside oriented conception of the real estate search for purchase and rental properties as well as an SEO concept adapted to Germany and Austria respectively. In addition, a modular design system was developed from which all four existing websites and future ones can draw. The following are some of the key success factors of the project:
Thorough user researchDetailed analysis of the database from several internal real estate databases
UX design of property search/filtering and interactive map for all device classes
Modular building block UI system
Thorough conversion optimization – the path to the real estate inquiry
Comprehensive testing