Video & Photography
Your agency for visual storytelling.
If a picture says more than a thousand words, what can a video say? In principle, a lot, but only if you put a lot of love and experience into conception and implementation.
The Diversity of Video
Videos have long since taken over all devices and have become an indispensable part of modern, interactive communication. We design and produce a wide variety of videos and animated films for our customers.
Depending on how the project is set up, we can take care of the entire video production, from the idea to distribution, or support our customers in certain areas, for example by designing the film and taking over the art direction, with the implementation in the hands of a film production partner.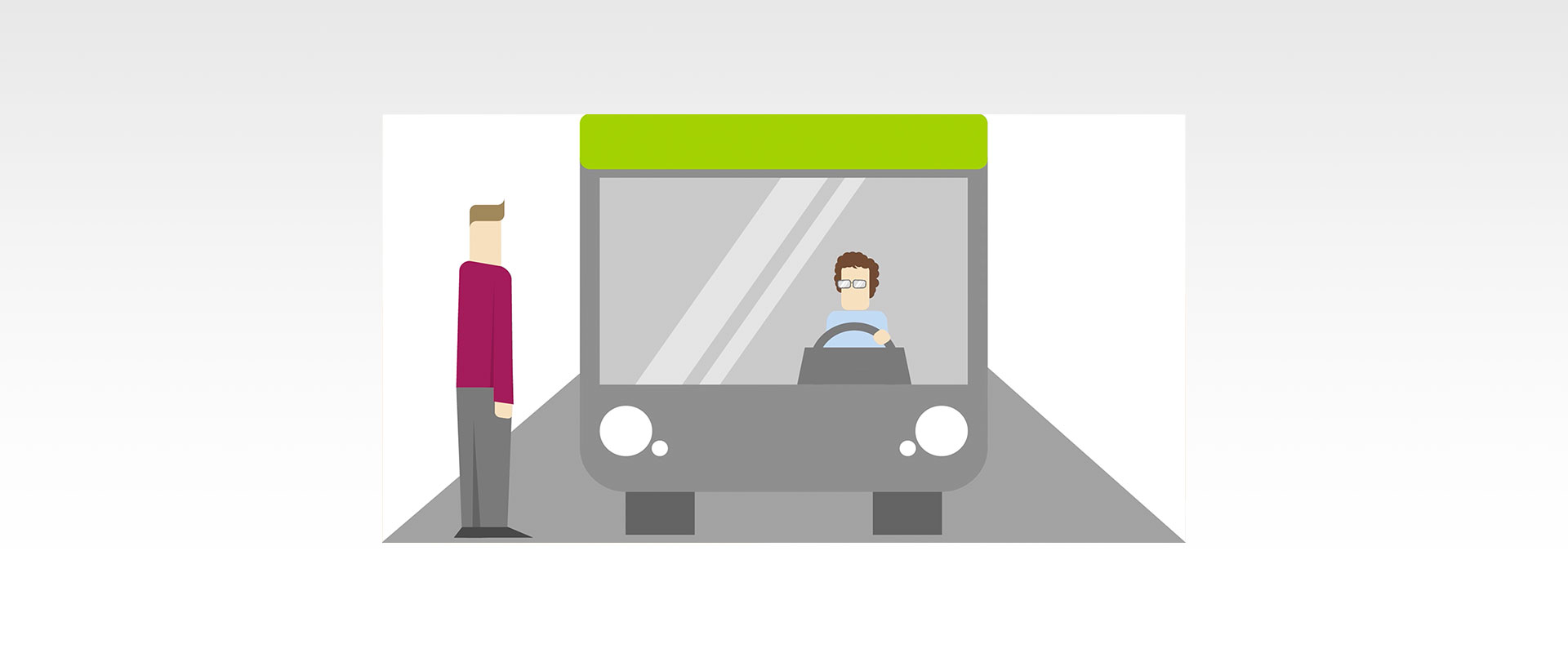 Instructional Videos and Tutorials
Instead of working through lengthy instruction manuals, most people prefer to watch a short, well-crafted instructional video to understand complex products, services, or topics. Plus: a video can also easily be shared via social media.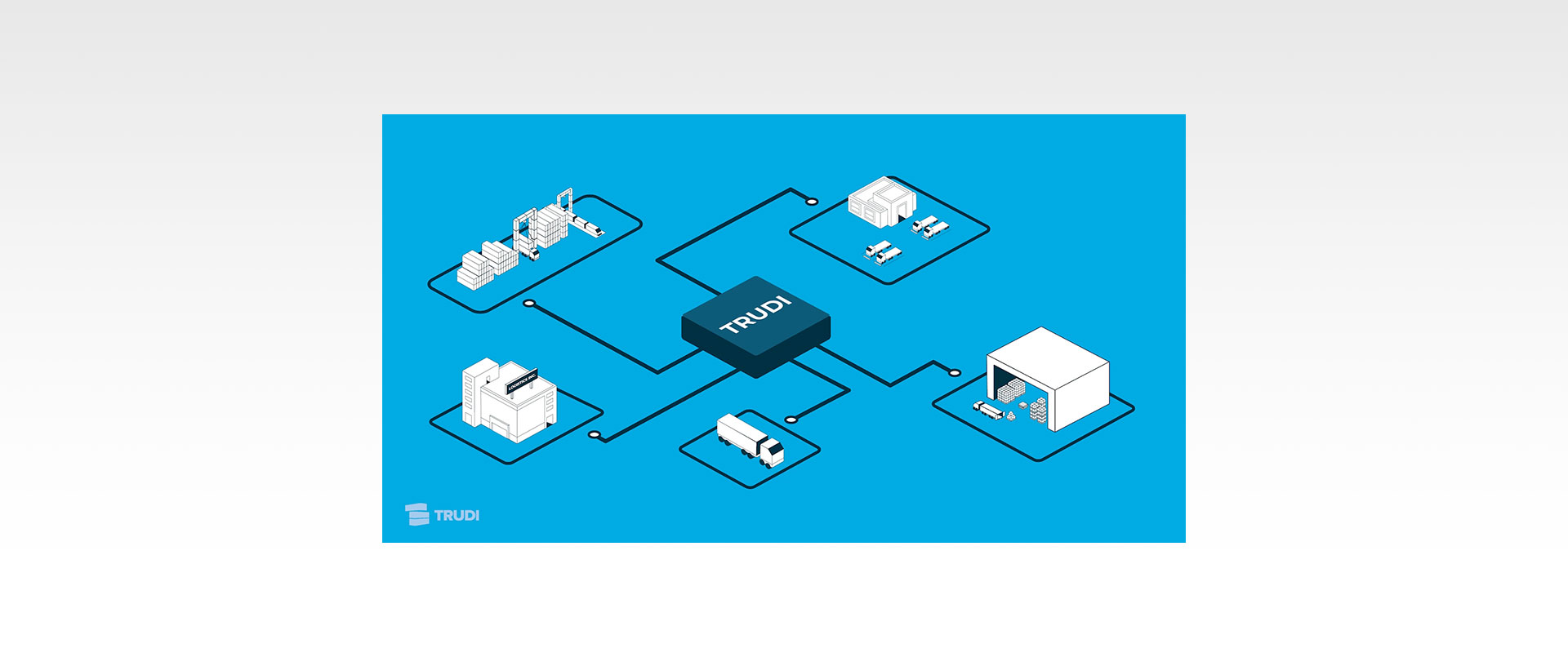 Website Intros
Videos are the real heroes when it comes to website intros. Moving images are attractive eye-catchers and make for strong image communication. However, careful implementation is a prerequisite. Because if loading times are too long or the video is displayed incorrectly on different devices, the attempt backfires.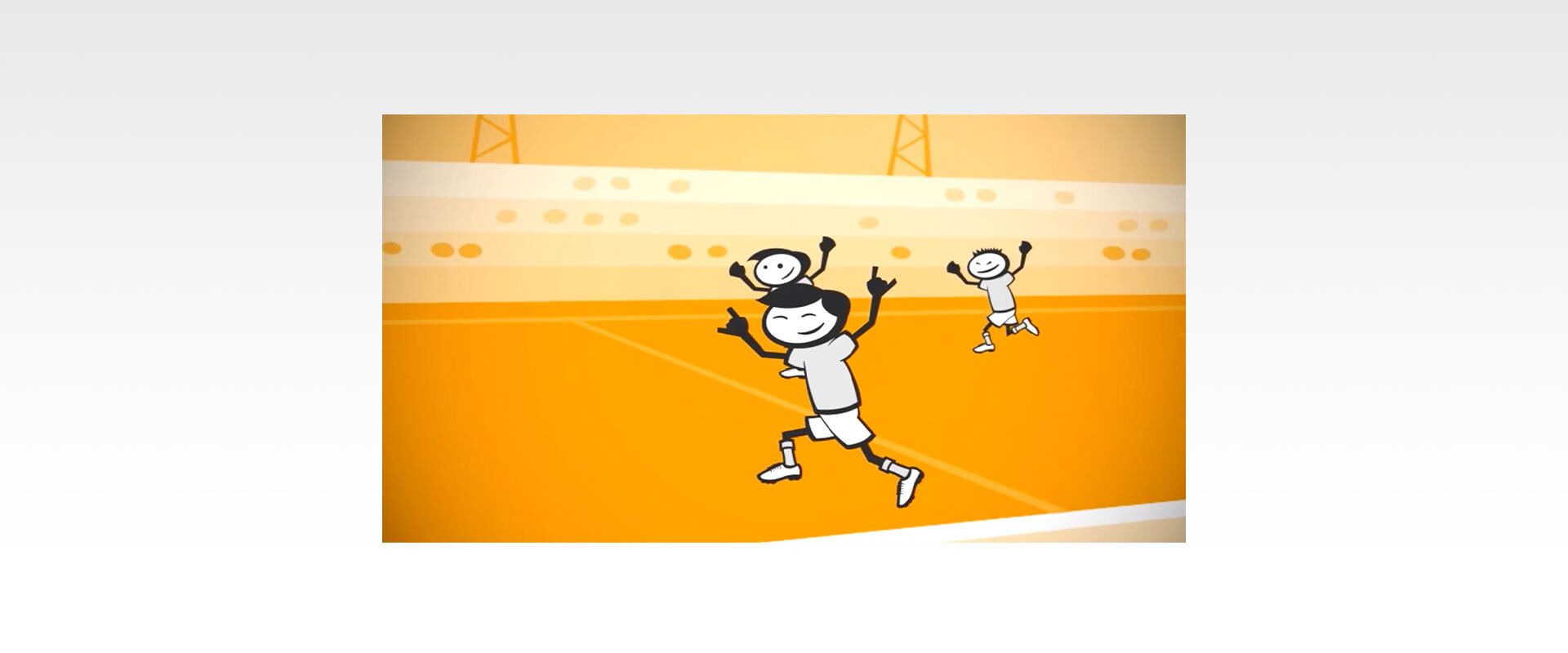 Animation Videos
Abstract and complex messages, in particular, are often less easy to convey with real moving images than with animated films. Animated graphics and illustrations are often catchier for such topics and can usually be produced more cost-effectively. Another advantage: animated videos can be 100% aligned with your CI.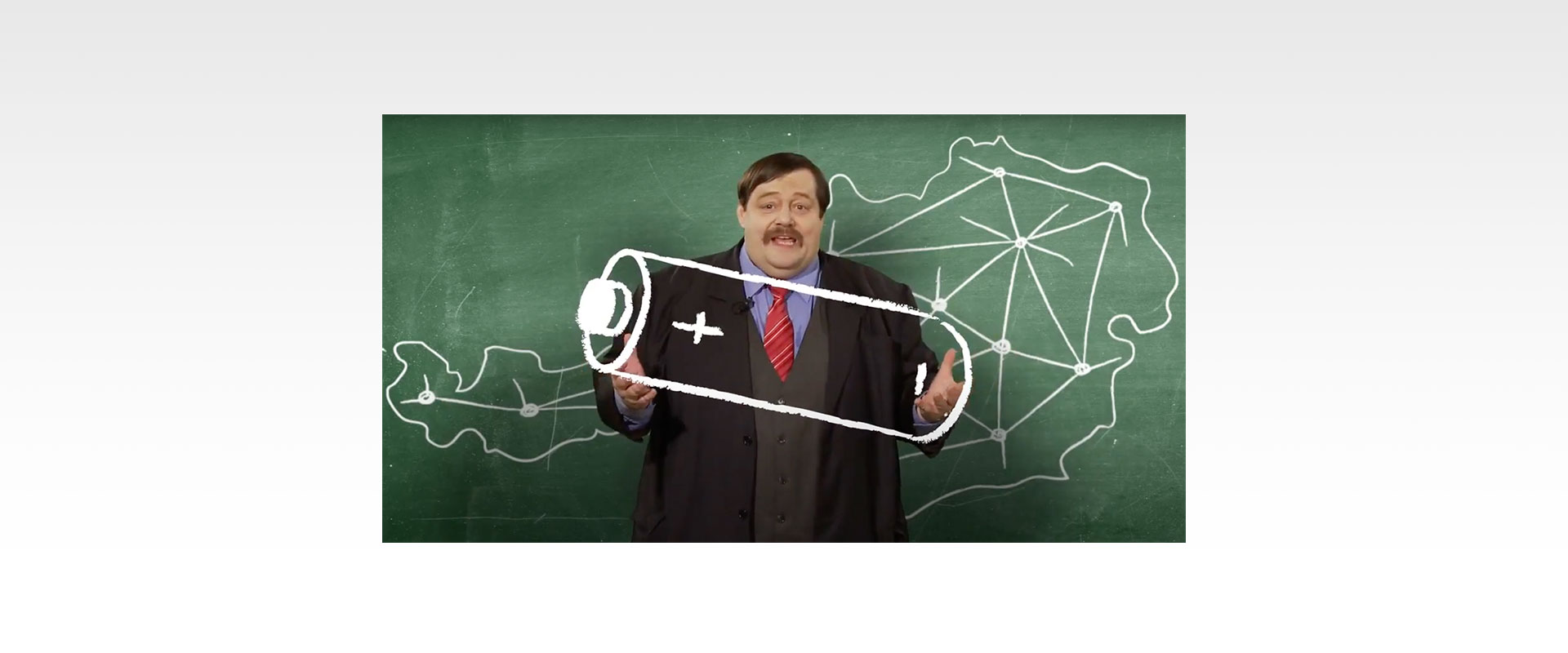 Social Media Spots
A successful video for social media not only looks good, it also has high click rates and ideally spreads rapidly. For this to work, the concept and implementation must be particularly convincing to the audience - and already offer a strong incentive to press the play button on the start screen.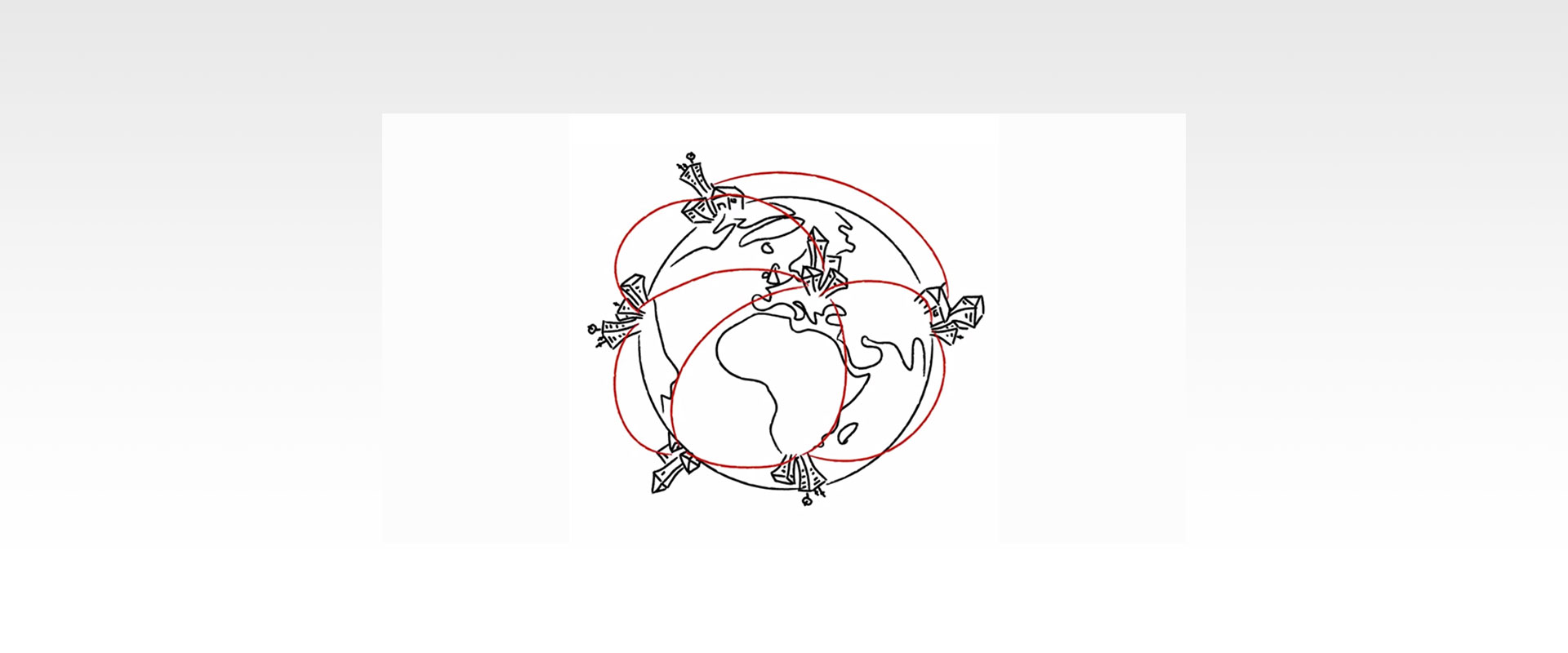 Videos for Internal Communication
Cheeky question: who reads the internal messages on the intranet? Strategically well-designed videos that convey important messages, news or guidelines in an organization are much more effective.
Videos for any Purpose
Today, more than ever, moving images have an attraction that can be used in an extremely wide range of ways. We also support you with all other types of videos such as branded entertainment, corporate TV, product videos, event videos and much more.
Step by Step to the Top Spot
1.
Integration into Communication Strategy or Campaign
A video rarely stands alone, it is usually a part of an overarching communications strategy or campaign. We therefore plan the interaction between video and other campaign elements in terms of content and design very carefully.

2.
Designing an Intelligent and Far-reaching Storyline
500 hours of video are uploaded to YouTube every minute. Against this sheer flood of moving images, your own video must first assert itself. The way to do this is to come up with a really strong, compelling story.

3.
Using Images, Movement, Language, and Audio Appropriate to the Media
The formally perfect implementation of the story depending on the objective, target group and media channel is multi-layered and accordingly requires diverse expertise. Videos that are primarily consumed on smartphones, for example, follow completely different guidelines than those produced for TV.
4.
Optimizing Loading Time and Transmission Quality
The best video is useless if it doesn't load on your smartphone. Therefore, we ensure a balance between good technical quality and low data volume. To achieve this, we select the right codec and video format and ensure a flawless implementation.
5.
Reliably Reaching Target Groups
Imagine you produce a video and nobody watches it. That's why we think about the distribution strategy right from the start of every video project. With well thought-out media planning and proven tools such as social media marketing, online PR and referral marketing, we ensure the desired reach in the relevant target group.
Harnessing the Power of Photography
The power of images is indisputable. The impact of this power naturally depends on the quality of the images used. It is therefore worth investing in very good photographic material that powerfully supports the brand and the brand message.
Good pictures are unique and convince through their authenticity. They fit into a well-considered image concept that is 100% in line with the communication goals. We almost always recommend a photo shoot to our customers after a briefing that is precisely tailored to the communication concept and the visual language. This is because stock photos rarely meet the quality criteria and can drag down an elaborate campaign. Although the cheap photos flooding the market are very cheap, they are anything but distinctive.
Unique Storytelling in Words and Pictures
Good storytelling needs good texts. That is clear. But it also needs good images just as much, if not more so. This is because pictures convey at a glance what it's all about – or not. Photographs should tell a unique story and convey authenticity. We work with several photographers who specialize in different sub-disciplines of photography. Depending on the requirements resulting from the image concept, we make the pre-selection for our customers.
Technical Requirements for Modern Photography
Most modern websites are designed to be responsive. In many cases, this means that the photograph must be scaled so that the subject looks attractive in any image size and on any device. If you don't take this into account, essential parts of the subject can be cut off by the automated recalculation of the image size.
Our experienced photographers are also given precise technical briefings so that they can take this issue into account during the photo shoot. Professional photographers can also use special formats, such as an extreme wide format for a page hero, in an individual shoot.
Services to Make your Photos really Click
Development of a brand-appropriate, independent image concept as a briefing for a photo shoot or image search from stock photo providers
Selection and briefing of a photographer who is suitable for the specific requirements
Joint determination of locations for the photo shoot
If necessary, recruitment of performers/models
Art-Direction während des Shootings für die zuverlässige Qualitätskontrolle
Post-processing of photos (especially for use on responsive interfaces)
Agreement on rights so that you can use the photos without any worries