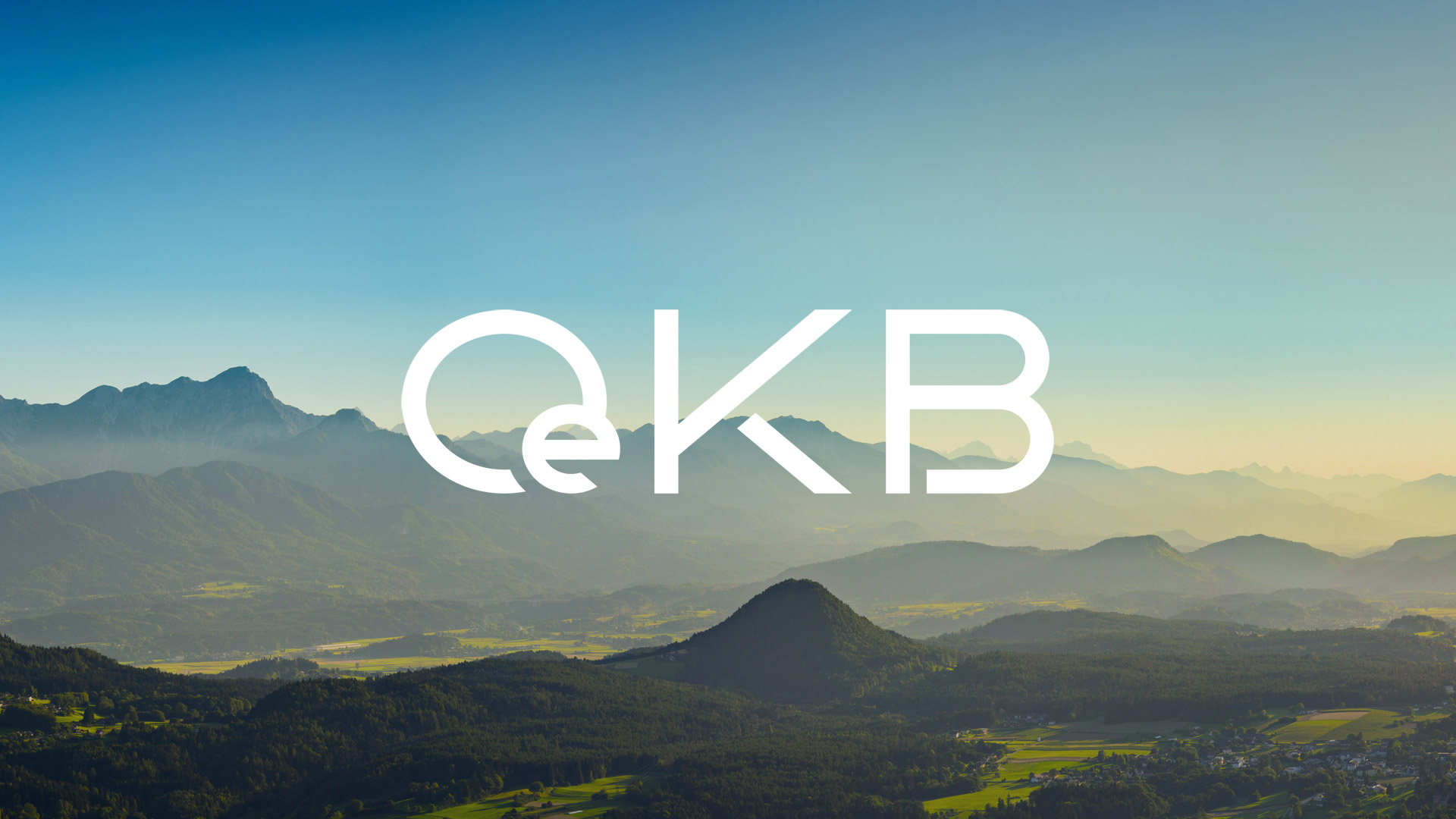 From communication concept to programming
OeKB
Scroll Down
Despite complex and demanding content and different target groups: Better Simple!
The companies of the OeKB Group, with more than 400 employees, provide essential and relevant services for the Austrian export industry and the capital market, offer services for the energy market, and are part of Austrian development financing. All activities of the OeKB Group have a clear economic benefit: to strengthen Austria as a business location and support Austria's economy in global competition. The subsidiaries and holdings of OeKB include Österreichischer Exportfonds GmbH, Acredia Versicherung AG, Oesterreichische Entwicklungsbank AG, OeKB CSD GmbH and CCP Austria Abwicklungsstelle für Börsengeschäfte GmbH.
After creating a concept for the overall communication presence for the OeKB Group, FONDA successively undertook the relaunch of the group's websites.

Konstanze Wagenhofer.
Copywriting, Concept

Johanna Zeilinger.
Managing Director Assistant, Back-Office, Project Management

Alexander Reiberger.
Managing Director, Concept

Alexandra Haid.
Project Management, Concept, UX-Design

Daniel Aichinger-Mühlbacher.
Managing Director FONDA Labs, Programming

Rafal Kosakowski.
Branding, Corporate Design, UI-Design

Josip Gavric.
UX-Design, Quality Assurance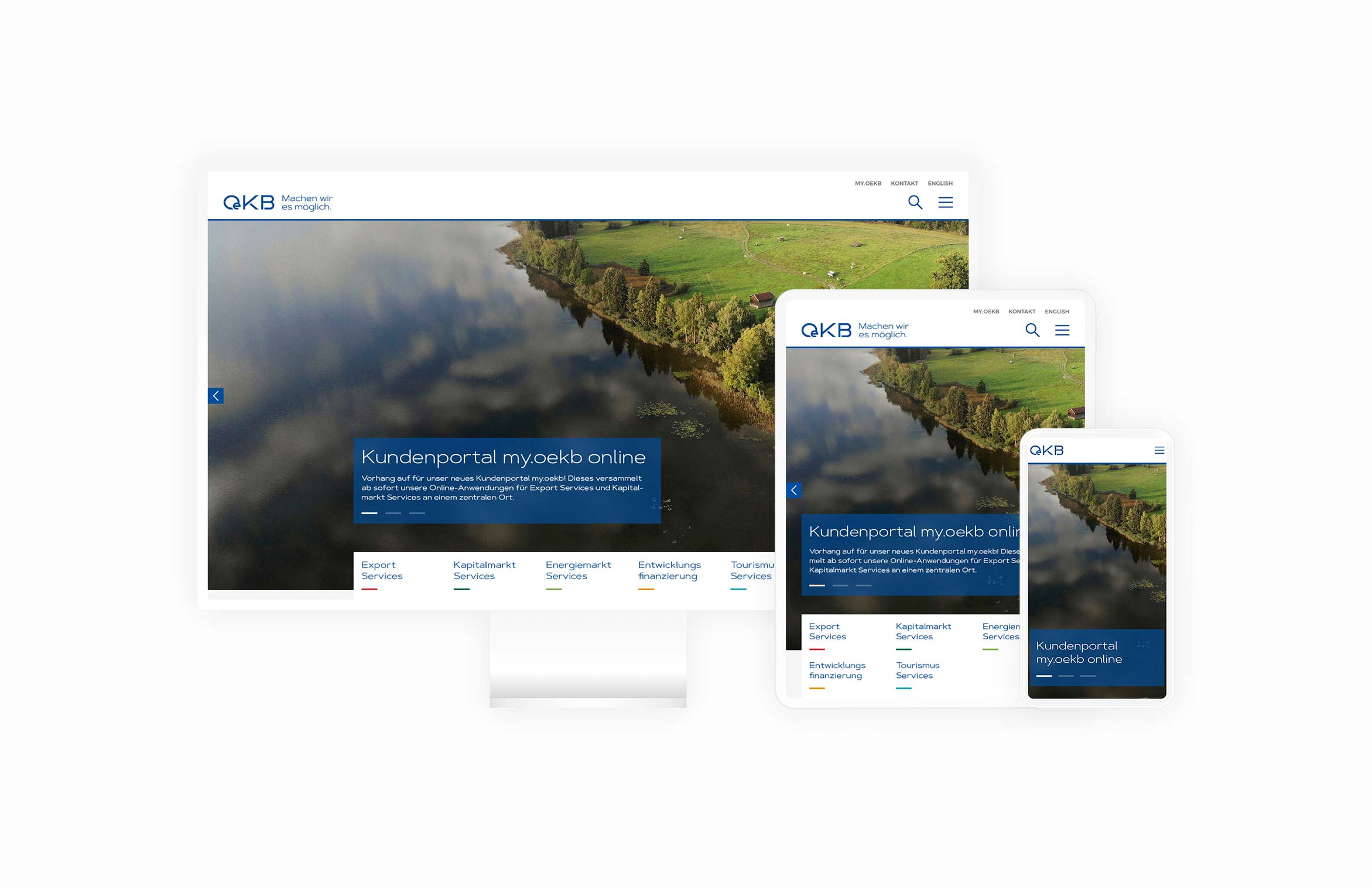 Better Simple!
The website pays particular attention to the clear distribution of the different target groups and a simple explanation of OeKB's services, which are quite complex for the layperson.
From communication concept to programming
Development of a basic communications concept with a focus on the user-friendly structure of business areas and the increased use of digital media.
Relaunch of OeKB's websites, first and foremost the main website oekb.at: strategic conception, UX design, UI design, image concept, frontend programming, illustrations, texting, and quality assurance of the CMS implementation based on Magnolia.
UX design and UI design of the portals as well as several individual applications for existing customers and partners of OeKB in the Export Services and Capital Market Service divisions.
Creation of a "Living Style Guide" including code snippets with all guidelines and code snippets for the consistent further development of all OeKB platforms according to the new web and application design.
7
new Websites and Portals
>20
20 Workshops and acceptance checks with users
A website that reflects service orientation in all aspects
Together with the dedicated team of the OeKB Group, we have fine-tuned the future-proof appearance of the OeKB website. The result is a website where everything simply fits – from content to design to technology. Technical implementation was based on the CMS platform Magnolia in close cooperation with the IT department of OeKB and the IT service provider RISE.
Completely new service and product presentation from OeKB: a departure from the internal organizational perspective towards the customers perspective

Numerous attractive functions: user profile, individual dashboard with quick access, current news and FAQs, relevant contact people at a glance.

Easy-to-understand and SEO-optimized texts: our copywriters have converted the raw content of 30 experts into easily digestible and search engine-optimized texts – in German and English.

Search engine optimization (SEO) in all disciplines.

Optimal user experience: during the conception phase, we continuously integrated customer feedback to ensure an optimal user experience.

80 infographics and 130 impressive photos illustrate and emotionalise the product and service world of OeKB.