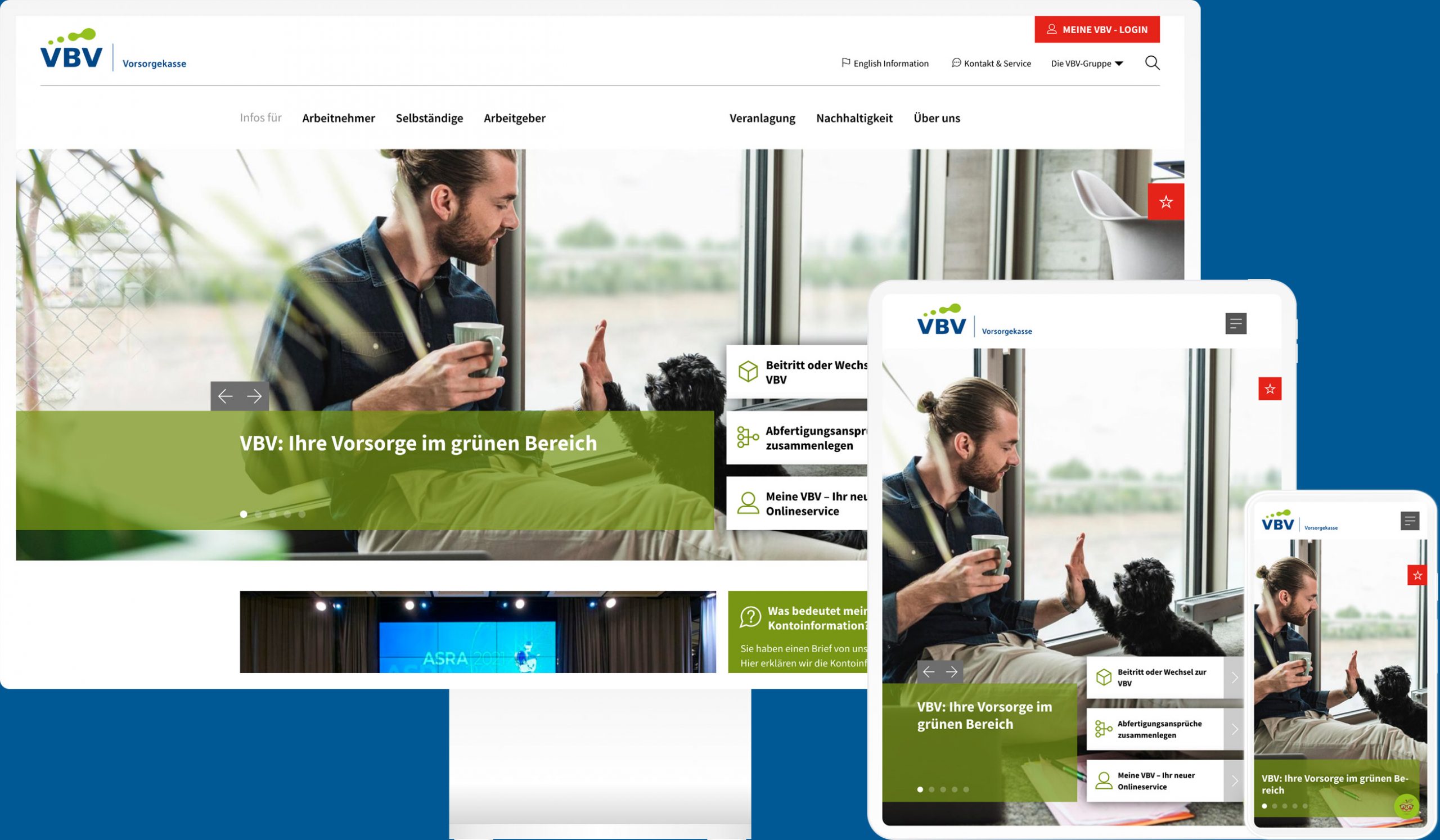 Concept, Design & Implementation of Five Websites and One Customer Portal
With 3.4 million customers, the VBV Group is the Austrian market leader for company pension plans and severance pay solutions.
Five new websites
VBV's web presence consisted of websites for the Vorsorgekasse and the Pensionskasse, and their customer portals. Because of the re-launch, the VBV group now has its own website, along with the websites of the Vorsorgekasse and the Pensionskasse, which have been visually and technically modernized. Two more entities, Consult and Pensionsservice, now also have their own websites.
"Meine VBV" Customer Portal
In addition, the two existing customer portals were merged into a common new customer portal: Meine VBV. This portal offers all VBV customers their own personal information and documents, as well as an innovative pension calculator that can be used to calculate any combination of state pension, company pension, and private pension plans, along with any additional income received after retirement.

Alexander Reiberger.
Managing Director, Concept

Tina Gebhardt.
Project Management, UX-Design

Alex Obert.
Web-Development, Programming

Thomas Trenz.
Lead TYPO3, Programming

Rafal Kosakowski.
Branding, Corporate Design, UI-Design