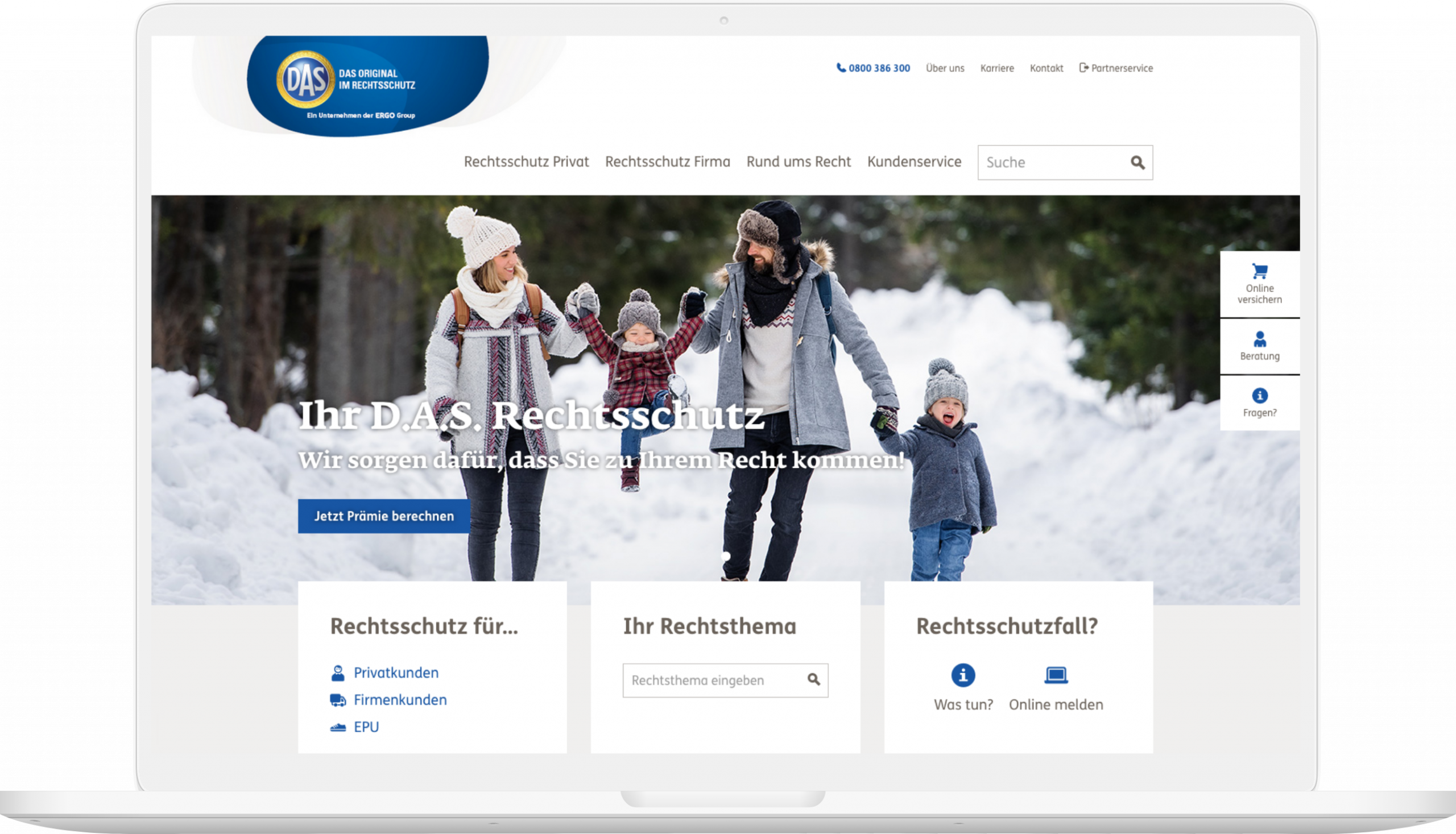 Customer Care Made Easy
DAS – Legal Protection
Scroll Down
Broker portal and online calculator
The broker portal provides all D.A.S. brokers with extensive personalised information and functionalities that support them in sales and customer service.
FONDA is responsible for the concept, design and front-end implementation.

Alexander Reiberger.
Managing Director, Concept

Alexandra Haid.
Project Management, Concept, UX-Design

Tina Gebhardt.
Project Management, UX-Design

Josip Gavric.
UX-Design, Quality Assurance

Johannes Neuhofer.
Web-Development, Programming